How´s Tommy Tons:
"The globe-trotting photoblogger who captures the latest fasion developments off the runway"
www.style.com
Imágenes de Tommy Ton @ PARIS FASHION SHOW
Streetstyle in Paris - Fashion Show Latest Trends:
LEOPARDO / Leopard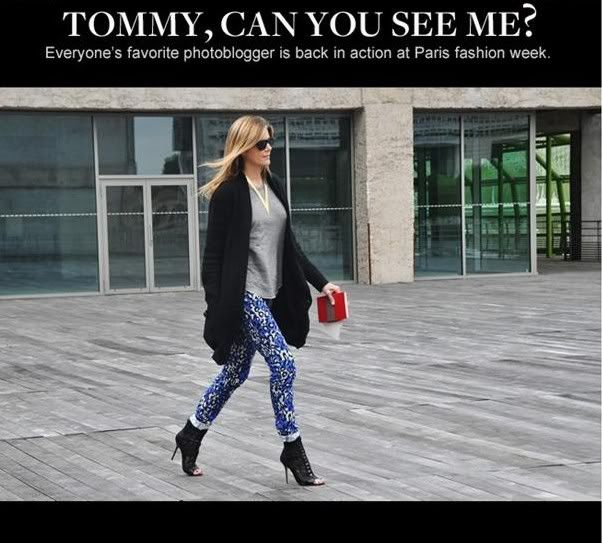 Leopardo / Leopard Fur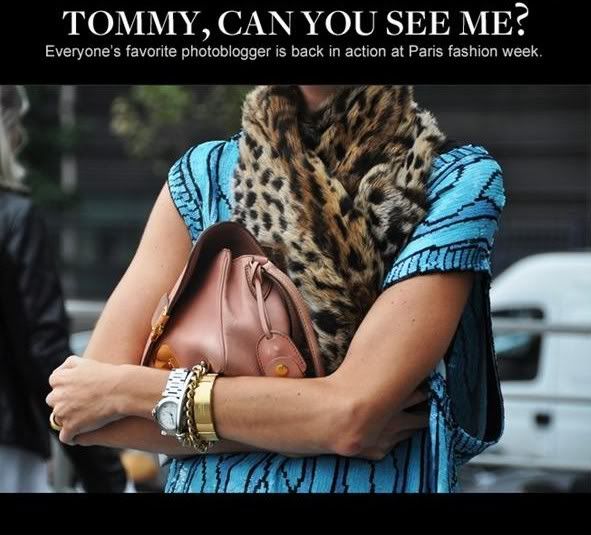 Vestido de leopardo / Leopard maxi dress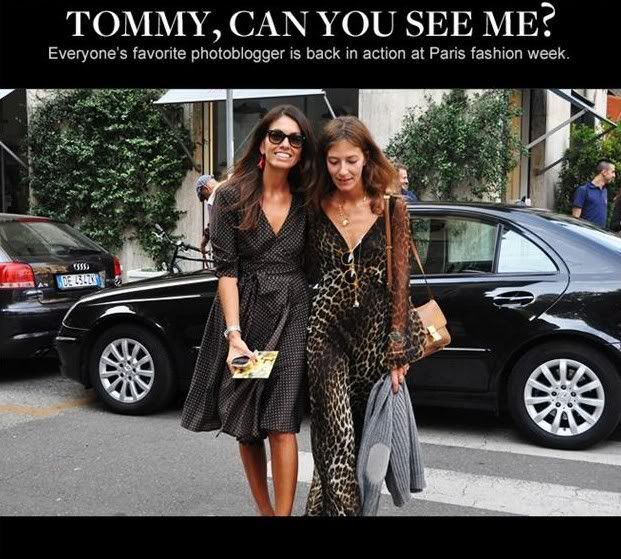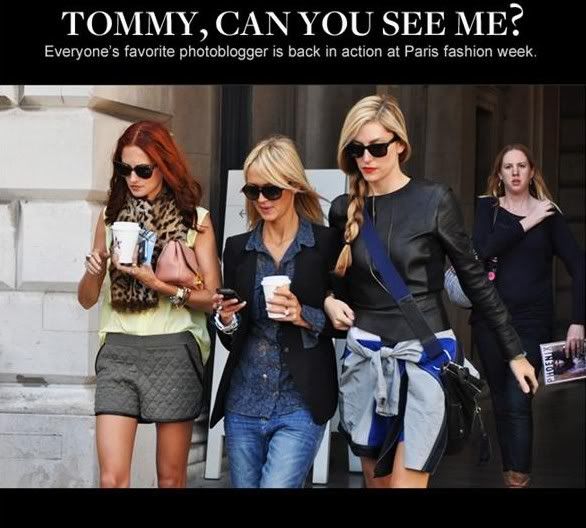 Es así como YO me vestiría para un fashion week
Sencilla y elegante el negro, camello y blanco nunca nunca fallan!!!
Get monochromatic: This is how I dress for a fashion week. Simple and elegant
Key colors: black, camel and white they never never fail!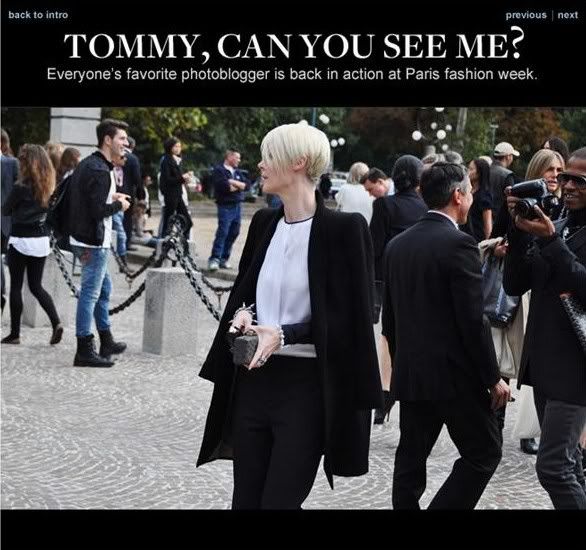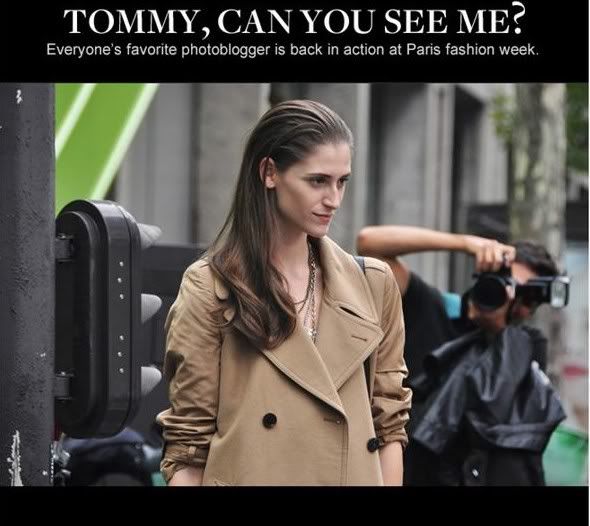 Militar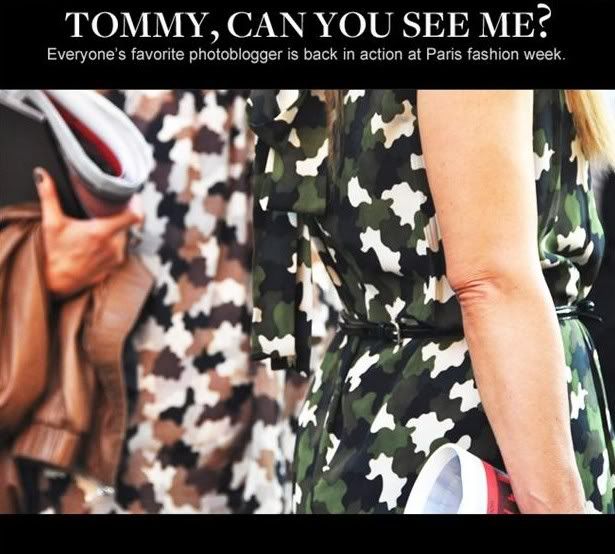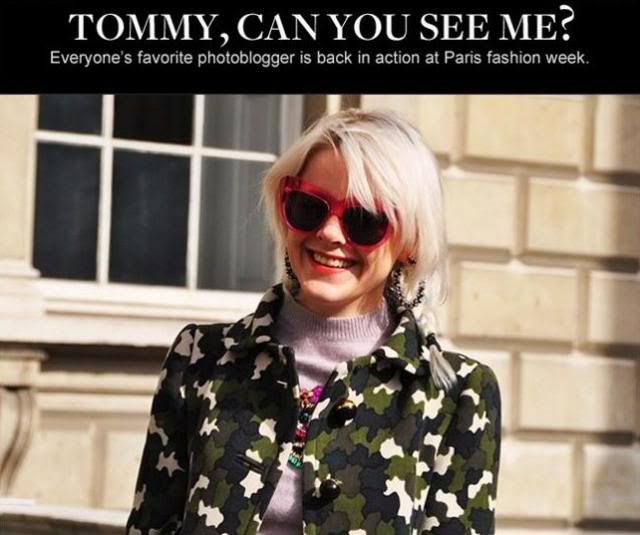 Accesorios Dorados
Gold Accesories (as much as you can)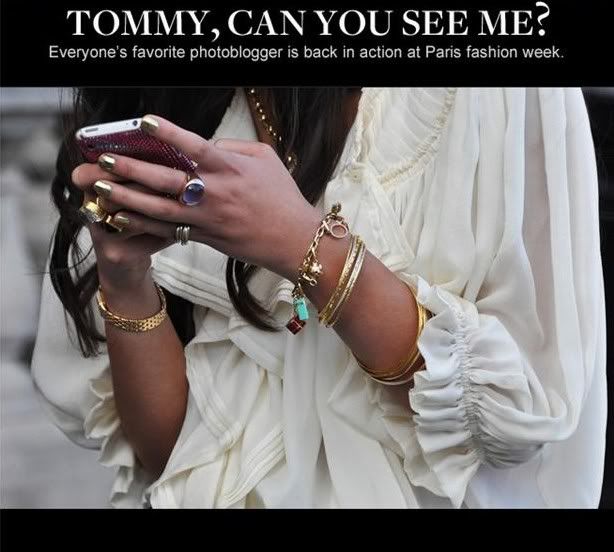 Accesorios plateados
Silver accesories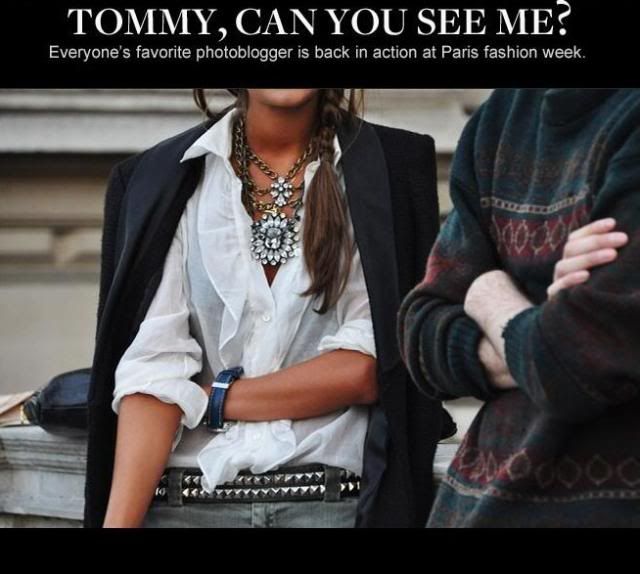 Plateados y dorados
Gold and Silver accesories MIXED THEM AS YOU WISH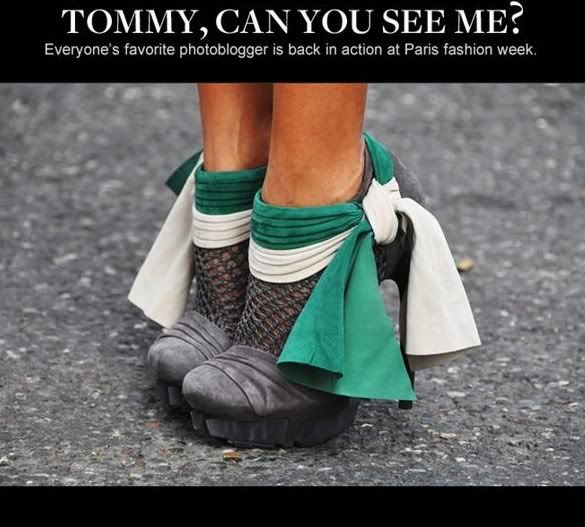 Botines al tobillo de rejilla
Suede Ankle booties (grey, turquoise, cream)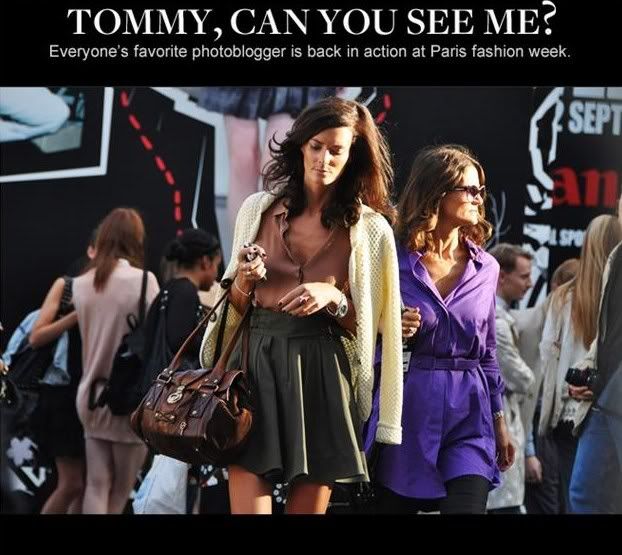 Faldas abiertas con vuelo y a la cintura, mis preferidas para esta temporada.

Skater skirt - i have to confess that i´m an skater skirt addict! but why the name skater skirt for though???

Style :